We pride ourselves on providing superior products with best-in-class customer service. Our vast footprint and inventory allows us to provide you what you need, when you want it, where you need it. Take a look below at what our manufacturers have to say about their products.
View our line card (PDF File) for a selection of the products we carry.

Ductmate Industries
Ductmate designs and produces a myriad of HVAC connectors, doors, sealants and support systems. Ductmate is constantly adding items to accommodate new requirements and applications. To help you make the right choice, they offer detailed specifications of all their products on the site. A printed version of Ductmate's product specifications are also available through their distributors.
Ductmate is committed to helping you define your HVAC needs as they apply to the product line. They believe making the best products is only half the job; supplying their customers with technical support to help with the installation and selection of our HVAC products and accessories is the other half. The Ductmate Engineering Department is always ready to review your requirements, ensuring the solutions they recommend comply with current HVAC industry standards.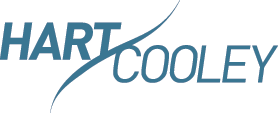 Hart & Cooley
For over a century, Hart & Cooley has been a leader in the HVAC industry, offering an extensive product portfolio of grilles, registers and diffusers, flexible air duct, type-b gas vent, all-fuel chimney and chimney liners.
Every product is precision engineered and tested to the most rigorous standards to ensure H&C provides you with only the best.
H&C's strong reputation for performance-focused product solutions and passion for excellence makes their products the contractors' preferred choice for every job.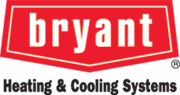 Bryant
Charles Bryant started a tradition in 1904 – one that goes beyond providing outstanding heating and cooling systems – that lives on today. It's about experience, trust, and doing Whatever It Takes to make our neighbors' homes comfortable.
Today, Bryant's wide range of hard-working products include gas and oil furnaces, fan coils, boilers, heat pumps, air conditioners, packaged products, humidifiers, ventilators, other air quality accessories and more. These industry-leading products are manufactured at sites across the United States. Bryant plants are among the largest heating and cooling production facilities in the world, incorporating advanced technology to maintain the highest standards possible in the design, production, and quality testing of Bryant heating and cooling equipment.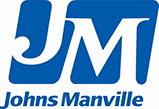 Johns Manville
We build environments™. For more than 150 years, Johns Manville has focused on developing materials to make diverse environments stronger, more durable, and more energy efficient and comfortable. JM manufactures premium-quality building and mechanical insulation, commercial roofing, glass fibers and nonwoven materials for commercial, industrial and residential applications. JM products are used in a wide variety of industries including building products, aerospace, automotive and transportation, filtration, commercial interiors, waterproofing and wind energy.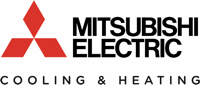 Mitsubishi Electric
For more than 30 years, Mitsubishi Electric US, Inc. Cooling & Heating Division's (Mitsubishi Electric) advanced climate control systems have helped enhance customers' homes and lives. Their systems provide personalized comfort while conserving energy and promoting environmental sustainability. Mitsubishi Electric is proud to be the third largest manufacturer of cooling and heating systems in the world, and their goal is to be the number one provider of comfort without compromise.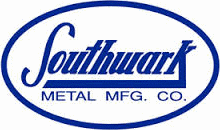 Southwark Metal
Since 1946, Southwark Metal Manufacturing Company has been a family owned, private company specializing in providing high quality sheet metal pipe, duct, and fittings for residential HVAC systems. Third generation ownership and a highly dedicated management staff are committed to the company legacy of workmanship, personalized service, and customer partnership. They believe strongly that their success, and all their future successes, are built on the strong relationships with their customers. Whether you are a large distributor or small family business, whether you have been a partner for decades or they are a new vendor for your business, Southwark Metal is dedicated to earning your business every day and helping you meet and exceed all your goals.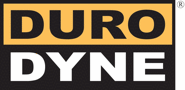 Duro Dyne
The Greatest Name in Sheet Metal Necessities. Since 1952, Duro Dyne Corporation has evolved into the leading manufacturer of sheet metal accessories and equipment for the heating, ventilating, and air conditioning industry. They offer sheet metal contractors and HVAC installers the widest variety of products specific to their trade.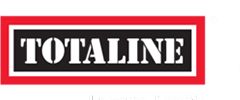 Totaline
Totaline® offers a full-line of quality universal HVAC/R parts and supplies that will work on any brand of equipment. These affordable parts are easy to stock on the truck & are conveniently located at your Totaline Parts & Service Center. An extensive inventory of Totaline parts are stocked at most Homans' locations.